A Smarter
Global Platform
An Innovative Campus Connecting Forward-Thinking Companies in Key Industries to Markets Worldwide.
View Video
Green Valley
Advanced Manufacturing Hub
Fully Customized Infrastructure, Competitive Cost Advantages, Free Zone Status, Cogeneration
To provide our clients with world-class infrastructure and the most competitive landscape so they can grow in size, profitability, and performance.
About Us
Eco-Efficient
& Advanced:
From ISO 14001:2015-certification and state-of-the-art telecommunications to forward-thinking policies and pioneering approaches to energy management, Green Valley is a leader in eco-efficiency and sustainability.
Sustainability
Premier location with investor-friendly benefits
Green Valley is ideally located in an economically advantageous, business-friendly free-trade zone near the largest port in Central America as well as airports offering exceptional access to major U.S. airports.
Why Honduras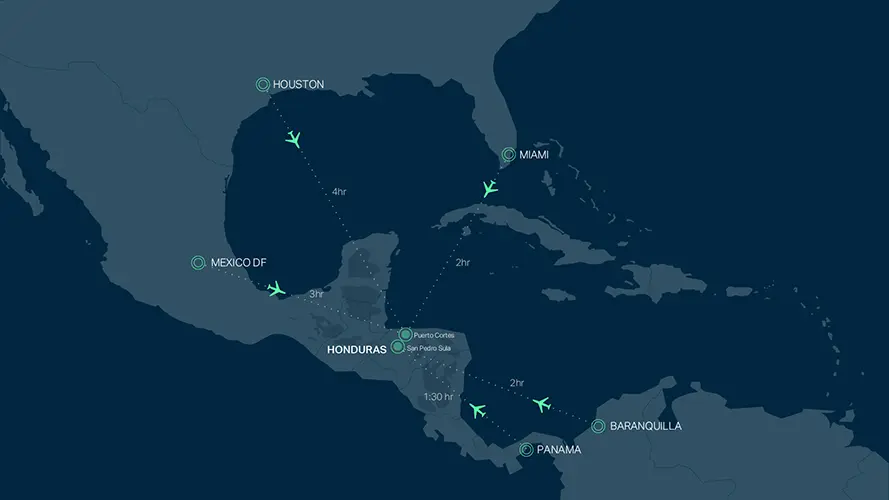 Automotive
Industries
Textile
Industries
Life Science
Industries
Food Processing
Industries
Green Valley is proud to be a powerful catalyst of growth for companies in the automotive, textile, life sciences, and food processing industries, helping them reach their clients worldwide.